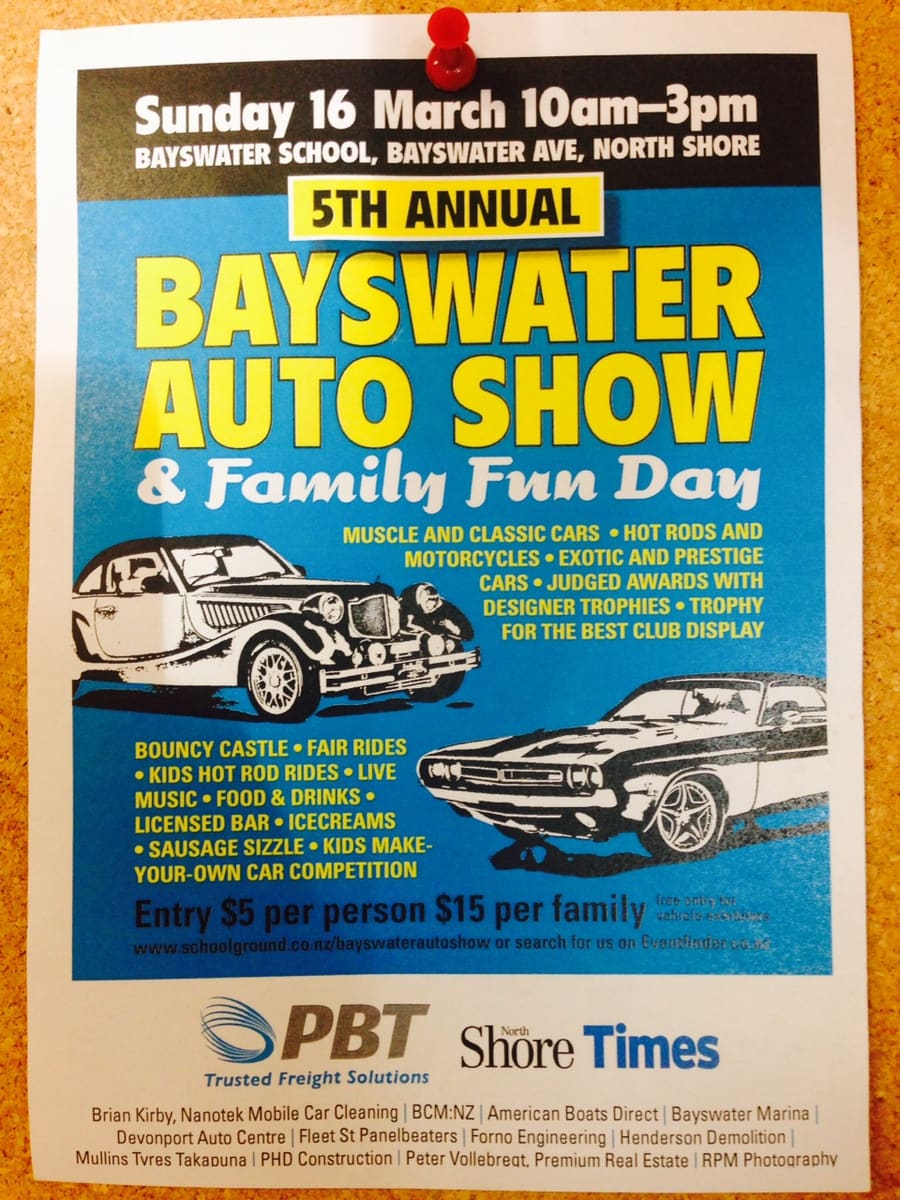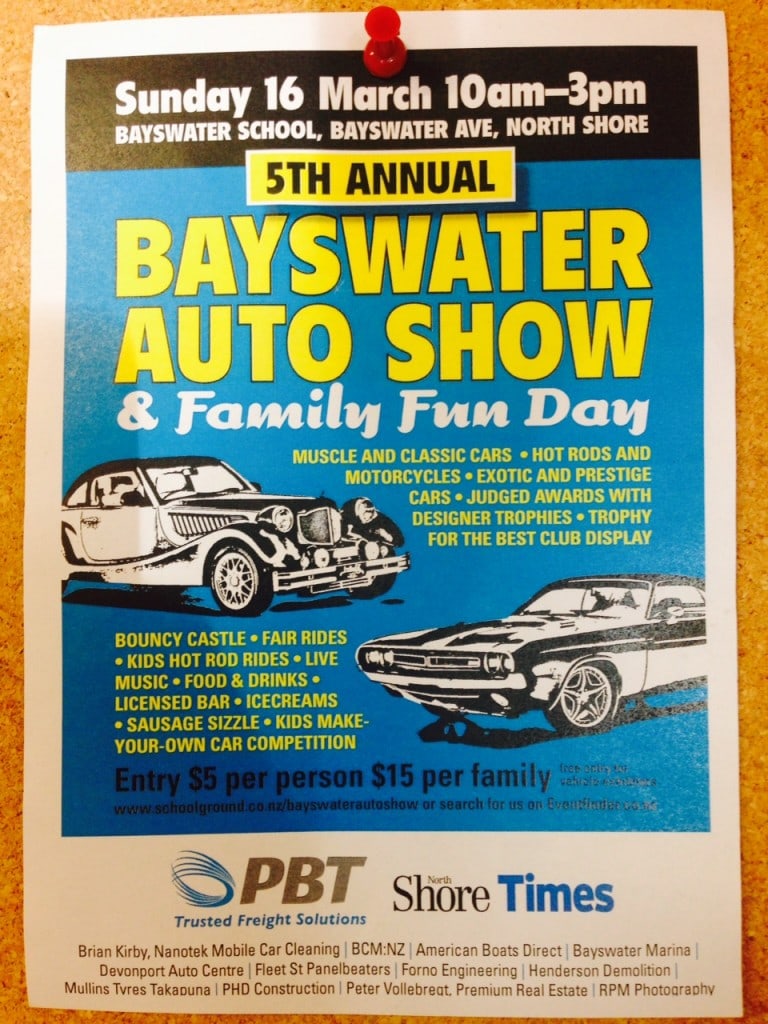 On Sunday the 16th of March the sleepy suburb of Bayswater will once again come alive for the 5th Annual Bayswater Auto Show and Family Fun Day. This event combines all that is great on the Shore: relaxed fun, generous people, great atmosphere and kids, with cars of all shapes and vintages.
Mark Sainsbury has kindly agreed to return to MC the Show, and help present the hotly contested prize-giving with custom made trophies, including a trophy for the best kids car (children make a car to display alongside all the classics). All funds raised benefit Bayswater School, with this years focus being on raising money for playground shade-cover.
Gates open at 10am, for more information see here.