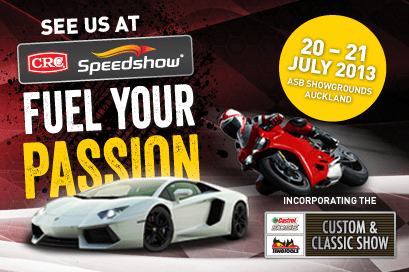 The Fraser team are gearing up for another action packed weekend at the CRC Speedshow in Auckland.  We're setting up tomorrow and will give you a sneak peek of our stand on our Facebook page and on Twitter. The doors open to the public on Saturday 20 July 9am – 6pm and Sunday 21 July 9am – 5pm, check out the Speedshow site for further information.
This weekend we'll be inside at stand 31 and outside in the arena organising the Fraser test drives at 9am, noon, 2pm and 4pm, so please come and say hello or come and get in the driver's seat. You can even enter to win a day driving a Fraser.
Look forward to seeing you there, or keep up to date here.