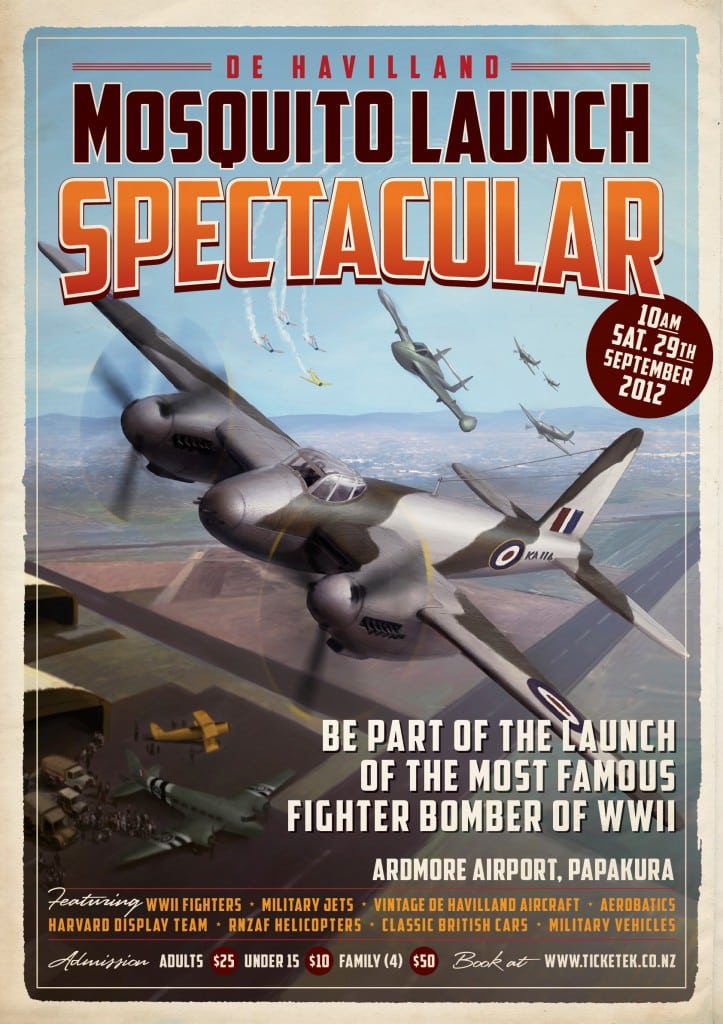 This is going to be a very special event.  It is open to the public, so we hope to see many familiar faces there.
To the members of the Fraser Car Club: Here is a great opportunity to expose our marque and get to see a fantastic WWII Fighter Bomber take to the air for the first time; the only flying example in the world. Mosquito first flight at Ardmore 29 Sept, wet weather to the next day.
They are looking for British sports cars of which we are one derived. They will be charging an entrance fee of $25 for general public, but are required to charge for all parking of vehicles in a display or not but we get concession of only $10 per car.
How to join us:
1. RSVP to Gary culleng@xtra.co.nz by Friday 14 September 2012
2. At the same time as you RSVP, pay $10 (per car) to the Fraser Car Club account.
The following is from the organsiers:
On 29th September 2012 a unique aviation event will take place; the public unveiling and flight of a FB 26 de Havilland Mosquito

In the annals of worldwide aviation restoration, this is probably one of the most acclaimed events which has ever taken place and is a testament to the skills of the unique band of NZ craftsmen at Avspecs who have made this happen. Even more extraordinary is the fact that this has happened in NZ.
This event will gather enormous public interest and will be the focus of the world aviation press.
We hope you will be able to join with us in this unique celebration.

Peter Fahey Mosquito First Flight Ltd