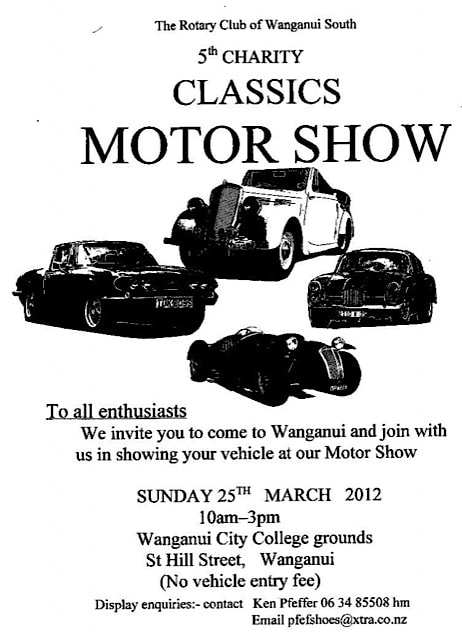 We are heading up to this on Sunday the 25th March with the Triumph TR lads.
Plan is to meet at the Southwards Museum Gates at 7.50am, leaving at 8.05am. Cruise up in convoy with a planned stop in Bulls for a coffee (and a pie if needed) with the arrival time in Wanganui around 10am.
Venue is the Wanganui City College, St Hill Street, Wanganui. Should be a great mixture of cars and people to have a chat with.
Matt Flewellen