The CRC Speedshow for 2012 has been and gone.  What an amazing weekend.  The Fraser team had a very busy weekend; with a stand inside and Fraser experiences outside.  Many people stopped to chat and a lot took a Clubman S for a spin in the arena.
The stand inside showcased the bespoke handcrafting and custom fabrication that Fraser Cars are renowned for.  It also showcased the history of the marque. We were fortunate to be able to borrow car number 18, which was built in 1990; and that sat proudly beside the new demo car, chassis number 332.
The new DMOFSR (a Fraser Clubman S, which will be the new demonstrator and hire car for Fraser Cars) attracted a lot of positive attention. In an unfinished state it gave people a glimpse at what putting together a Fraser kit car entails.
Here's a description of the two cars and then some more general show photos for your viewing pleasure.  The hot rods were stunning and very well presented.  A great show to visit and be a part of.
This is a classic Fraser built to closely replicate the original Lotus 7 that the Fraser is based on. This car is as it was built with an all steel 711M Ford Escort engine, 4 speed close ratio gearbox and a 5 link Ford Escort rear end.
This car was originally built to compete in sports car racing and was built to a high spec with focus on weight. With the focus on low weight and handling rather than ultimate power this car is what a Lotus 7 was originally all about.
Being chassis number 018 this is one of the first cars that started what is now the modern Fraser.
The modern Fraser still has its low weight at its heart, but along with modern suspension components, design and power plants a Fraser is now a much more sophisticated sports car without losing its heritage.
Chassis number 018 is now owned by an Auckland family and spends most of its life being used a fun exciting road car.
Fraser Clubman Chassis # 018 Specifications:
Built in 1990
Fraser 5 link rear suspension with long trailing arms using a Ford Escort 4.1:1 differential
Wilwood 2 piston rear calipers
Wilwood 4 piston front calipers
Light weight uprights and Fraser wide track front suspension
1700cc Ford 711M engine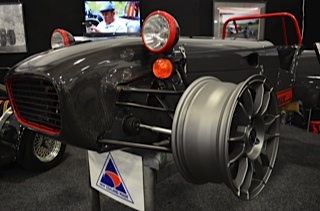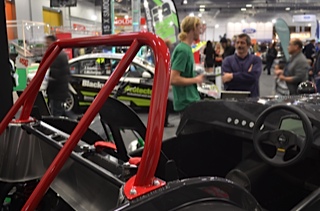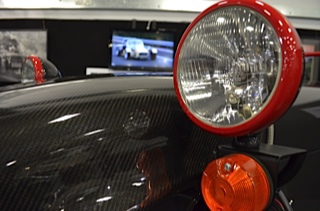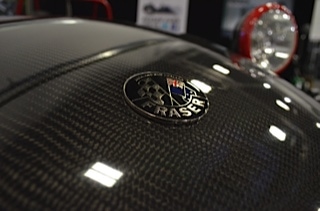 Fraser Clubman S
The original Seven was designed to offer great performance through low weight and simplicity. Over the years, we have continued to develop the Fraser Clubman, using the latest technology to provide the ultimate driving experience. But the manufacturing process calls on true craftsmanship. Our cars are handcrafted in Auckland, New Zealand. We make almost all of the components ourselves.
At Fraser Cars, we offer two styles:
•the Clubman, which is a classic Lotus 7 replica
•the Clubman S, which has a modern edge
You can purchase them as finished cars, or you can buy them in kit form. And with the kits, we'll supply them at any stage of assembly so that you can do as much or as little of the work yourself.
Fraser Clubman Chassis # 332 Specifications:
Fraser Clubman S basic kit
Fraser race inboard front suspension
Front sway bar
Targa harness mounts
Rear sway bar mount
Carbon fibre sill protectors
Carbon fibre dash
Carbon fibre nosecone
Carbon fibre aero cycle guards (not shown today)
Fraser steering kit with Momo steering wheel
Fraser De dion rear suspension
Fraser 15"x7" Superspeed anthracite wheels
Greyblack paint with Red highlights
Chassis set up for Toyota 2ZZ engine and Quaife type 9 gearbox with Mazda MX5 LSD differential
Race technology Dash 2
Trillogy race switches
5 ¾" colour coded headlights