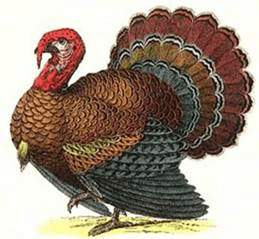 Don't be a "Turkey"…..Be at my place Sunday  27 May, 1.00pm for the start at 1.30pm
Each car will get a map and instruction to peruse and calculate/nominate your time to drive the course. There is a good mixture of 50, 70, 80 and 100Km/hr speed sections to make your calculations irrelevant!!.. ..
I am sure there will be some people with excellent head clocks to run some statistical averages and guess work that will be astounding close to your completed time….. or not.
Please remember to bring a $2 gold coin for the divvy, we will have first, second and a Turkey prize.
Watches, Mobile phones and of course GPS's and any other time measuring devices are not allowed to be referred to during the drive and will be deposited in a sealed envelope, but carried in your car in case of emergencies. You will need a working speedo and may use your trip meter if fitted… although how this will make your time more accurate is anyone's guess.
Finishing is at the same place as last year as it is really convenient for this event clocking you all in.
Last year Des and April finished within 20 seconds of their nominated time.
The route will take less than an hour, not too strenuous, with some basic navigation instructions and no secret check points.
Gary
If you haven't joined the Fraser Car Club and would like to join in the fun email ida@fraser.co.nz