Handcrafted – the word is used daily at the Fraser factory.  The skilled team handcraft bespoke Lotus 7 replicas.  These are works of art to look at and are the most incredible experience to drive.
This photo illustrates what was happening at the factory today.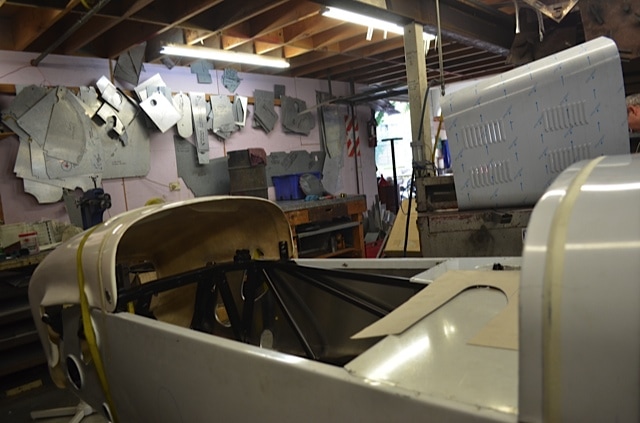 This Fraser is being handcrafted for a gentleman in Christchurch, New Zealand. The Fraser team send him weekly progress photos.  This Fraser will have a 3SGTE powering it.  The owner is aiming for 500hp.
I can't stop looking at those patterns on the wall behind the build.
Handcrafted
Bespoke
Powerful
Bet he's glad he's that step closer to living his dream…