Custom fabrication from the Fraser Customs team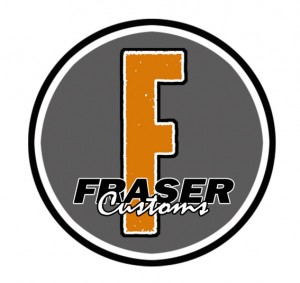 It takes real craftsmen to create your dream. To understand the look, sound and performance you want. To understand why it's so important to turn heads as you pass people by. And it's the sort of experience you only get from those who have handcrafted cars for over 20 years.
At Fraser Customs, we'll take your dream. We'll make it real. And we'll make it road-legal
Our custom fabrication work helps you create just the look you want, whether it is a motorbike or a car, one component or the full caboodle. We'll even create custom-made architectural work, display cabinets and bespoke furniture.
Custom fabrication is a specialist skill that we use every day to handcraft Lotus 7 replicas at Fraser Cars. We do it day-in and day-out so we really do know how to shape metal. And we've even used our custom fabrication skills on cars that went on to win awards, as with the Chevrolet Fleetline.
Working with Fraser Customs couldn't be easier
You bring us your ideas and together we can make things happen. Or, if you aren't quite sure what you need, we're happy to give you advice on what is possible.
We also love the process of upcycling where we take something old and broken, and create a radically different and unique look. Our custom fabrication works particularly well with old motorbikes, where we not only make them look amazing, we also help people choose the best engine and handling set-up for the job.
Build your dream with Fraser Customs
Give Scott a call today on 09 482 0071 to hear more about custom fabrication from the Fraser Customs team, or send us a message via our contact page.
Check out some of our work below
What Stu has to say
'Factory Five by Fraser Cars', this is the plaque that I was proud to put on my AC Cobra Replica when Scott and his team had completed my build.
I had thought long and hard about doing this and it'd been a dream since I was 18 but after only one meeting, and Scotts 'that'd be awesome' to my request that he build my car, we were into it. I say we as I was pretty much there 2 to 3 times a week for the 9 months it took. I'm sure he thought me a pain in the neck but he never let on. I love cars and most things automotive but when it comes to the technical / practical stuff I leave it to the experts. But I know what I want and Scott never batted an eyelid to any request but instead generally said, 'I think I know how we can do that'.
Building a car like a Cobra Replica, it's not only about how it goes but also how it looks. Our mantra throughout the build was that it has to work but it has to look good too. To say that Frasers achieved this is an understatement as I have continually had positive comments from people on the workmanship of the car ( and it goes pretty well too ). What you also get with Frasers is the collective experience of his associates, be it for paint, upholstery, carbon fibre fabrication and of course certification etc, Scott manages it all for you.
I suppose the best recommendation I can give to Scott is that if I had to do it all again, I would do it with Fraser Cars without hesitation…………except maybe next time we'll leave the picnic table out.
Stu