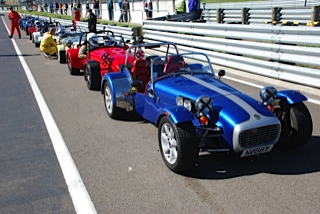 The entries to this yearly event close tomorrow:
Entries close Friday the 24th January 2014.
Time is marching on and you should all be on the simulator preparing your driving skills after the Holiday season excesses.
To recap the details the track day is 
Saturday the 15th February 2014 
and will follow the usual format.
The dinner this year will be back at the track complex in the evening and details around those arrangements will be advised later.
If you haven't got a form email me, laterron@gmail.com
Regards,
Ron J (Fraser Car Club Secretary)