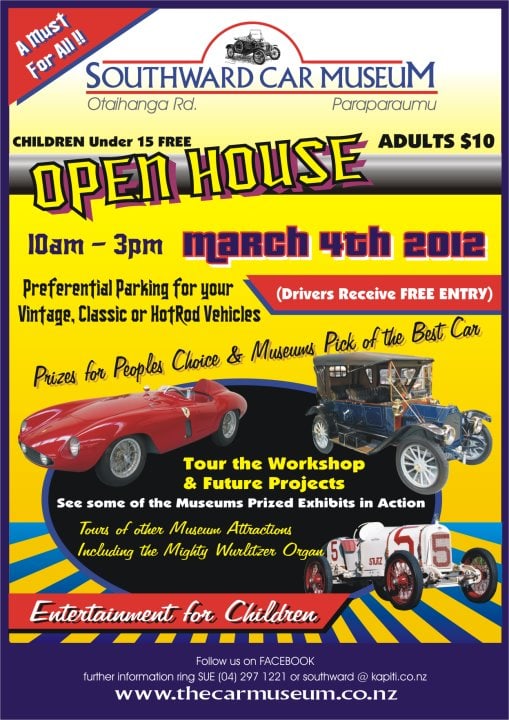 From the Wellington Fraser Car Club rep, Matt.
Just to let you know that Jan and I are heading up to this event this weekend in the Fraser (and also our Escort) to have a nose about behind the scenes.
Might pack a picnic lunch in the boot and hope for some nice weather.
If anyone is keen to join us we will be at the Plimmerton weigh station at about 9.15am with the intention of leaving at 9.30am.